Creating expressionistic paintings has always been my favourite thing. I enjoy seeing how the colours blend and interact on canvas and often I have only a vague idea about how I want the painting to turn out. 
I use brushes, spatulas, sponges or my hands and watch how the colours do their magic. 
Learning how to do acrylic pourings has it's own fascination as you have even less control over the outcome.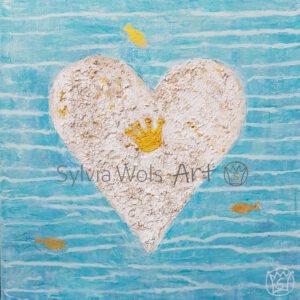 Acrylic paint on canvas
Size: 30 x 30 cm (~12 x 12")
150,00 €